Industrial Electronics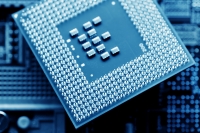 Everything we do is electronics and electrotechnics... Analog and digital, consumer, industrial and military. From proposal all the way to realization. Repeated production or unique development and custom piece production. From printed circuit with individual parts through the firmware all the way to the complex devices and systems.
ANDIS has a lot of experience and is offering many modules, devices and programs for monitoring the movement and status of objects in the road traffic, rail traffic and power engineering. It is also active in the development and production of small series of devices and programs for industrial usage according to the needs of clients. The systems are usable in engineering, traffic, power engineering, building industry and chemistry.
Projects/products:
EXTREME PARAMETER: (Almost) Impossible Delivery Time
CLIENT: Siemens s.r.o.
EXTREME PARAMETER: Requirements for Military Class Mechanical Durability
CLIENT: Špeciálne systémy a software, a.s.
EXTREME PARAMETER: Project with the Worst Ending
CLIENT: Automobile Racer
CLIENT: Vývoj Martin a.s.
Wood Dryer Management Unit
CLIENT: ŽSR (Railroads of Slovak Republic)
CLIENT: IFT InForm Technologies
CLIENT: ARATRON TECHNOLOGIES s.r.o.