Equipment for Testing of the Electricity Measurement System on Railway Engines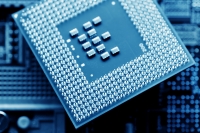 EXTREME PARAMETER: (Almost) Impossible Delivery Time
CLIENT: Siemens s.r.o.
It is a portable test device designed to initiate the system of energy measurement in DC and also AC electric locomotives. It is used to test whether the whole measurement system is connected correctly, from the connection of measurement convertors through the system power supply all the way to the electrometer itself. This test device contains power supplies and generators of measurement signals, thanks to which it is possible to test particular parts of the AC and DC measurement system and get rid of possible mistakes in the connection of the locomotive measurement system.
The test device carries out the following basic functions:
connection to the test points in the locomotive
making the measurement points accessible to the external multimeter
providing the test mains voltages
providing the test measurement voltages and currents
measurement of AC and DC voltages and currents by built-in panel measurement devices
resistance measurement
Parts of the device are also appropriate measurement cables and conductors. The device has its own accumulator to supply it with energy with the ability to connect an external source which can be used also as a charger. The battery power supply will enable autonomous function of the device for at least 2 hours.