Electronic Thermometer/Pressure Gauge for Deep Earth Drills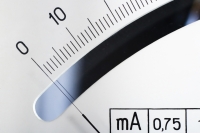 EXTREME PARAMETER: Precision of Pressure Measurement in Wide Range under Extremely Rough Conditions
CLIENT: NAFTA a.s.
YEAR: 2002
The electronic thermometer/pressure gauge for deep earth drills is a special measurement device with extreme precision and for extreme conditions with single-purpose construction, designed to be inserted into a drill holes or so called sondes, during the monitoring of oil fields and underground gas reservoirs. The main task of the device is to measure the pressure and temperature in the drill holes. In consideration of the extreme range of pressures, temperatures and operational depths of insertion, the device is constructed as a recorder with memory to save measured data, encapsulated in a special case made of stainless steel. During the insertion, the device records the temperature and pressure trend to the memory.
The main parameters of the device are really extreme:
Pressure measurement range: 0-400 Bar
Temperature range: 0-120°C
Pressure measurement precision: 0,05% (in the whole range of temperatures and pressures)
Temperature measurement precision: 0,5%
Mechanical dimensions: 35mm diameter, 1365mm length
The device has the IP68 level of protection and is certified for use in the environment with explosive atmosphere, IM1 EEx md I classification.
The device is programmed for the desired task before every use. During the insertion into the drill hole, the data about the pressure, temperature and depth are being recorded. After the measurement the device is connected to a computer and the measured data are copied to a PC.