Watt-Hour Meter Readout Application for a Hand-Held Terminal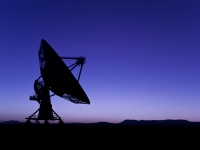 CLIENT: E.ON IS Slovakia s.r.o.
The eOn Terminal application is designed to carry out electric energy readouts in the field and to realize activities connected with it. Using the Motorola hand terminal with touchscreen, built-in modem and barcode reader (also GPS in the newer models), the person who is carrying out the readouts realizes the data collection in the field. The application (thanks to the connection to the readouts central) is able to receive commands to carry out readouts (also on-the-fly). In the application, the person who is carrying out the readout has the tools for effective search of devices suitable for readout (including searching by reading the barcode of the device), convenient entry of readout parameters (dial values, circuit-breakers, special states, notes, geographically determined position of the device etc.) and their possible repair. The application informs the person who is carrying out the readout using detailed statistics about the success rate of the readouts (globally, by regions, cities, streets etc.) and enables to send the data collected to the readout central.