Real Time Clock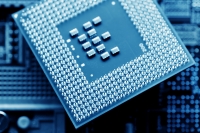 EXTREME PARAMETER:

Requirements for Military Level Mechanical Durability

ACTIVITY AREA: Industrial Electronics
INDUSTRY SECTOR: Engineering
CLIENT: Špeciálne systémy a software, a.s.
YEAR: 2001
PROJECT LEADER: Ing. Vladislav Valent
The real-time clock project started very inconspicuously. The need to know the exact time is natural nowadays and to have an accurate clock is nothing exceptional. When we were asked to design and manufacture such a clock, we agreed almost immediately. But this particular clock was a bit more complicated - an industrially usable clock that would display the exact time and support interconnection with additional devices, such as computers, within one building. Strictly speaking, the solution should provide time synchronization of virtually any number of networked devices, with the exact time being downloaded from a master module controlled by a satellite receiver, using a bus system. And we have managed to deliver exactly such a solution. It is suited for synchronization of time in computers in office buildings or industrial objects, for example in banks (because of synchronization during currency conversions) or at airports (when controlling the air operations).
All these applications have one thing in common – the buildings do not move very much. The requirement to customize the device so that it would work even if the object was moving is less trivial. Things got even worse. We have been asked to modify our clock in such a way that it would work while moving in a special army vehicle. Not on the highway, not on the forest road, but in rough off-road terrain. And, naturally, work flawlessly. This even had to be certified by the respective authority.
Our real-time clock successfully passed the special army gear tests, survived extreme heat and cold, didn't suffer any damage while being driven down a tank test-track in an army vehicle. And almost everything fails there.
Nowadays it is used in several applications and it became an official part of the NATO army equipment.