GPS/GSM Monitoring Units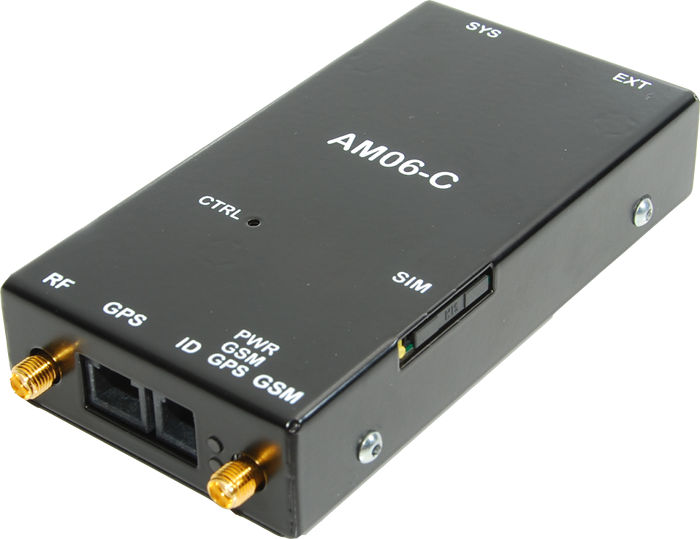 Monitoring units are the hardware part of the complex system for vehicle monitoring - ANDISmonitor. They are designed to be installed into the vehicle and gather various vehicle data in real-time, for example the actual vehicle location, speed, driving direction, driver name etc. At the same time they can be gathering information about the status of the other parts of the vehicle – for example information about the cargo hold, hydraulic arm activity, concrete mixer status etc. It is also possible to measure refuellings and fuel consumption using an additional module. The monitoring units contain also the security functions like the car crash or theft signalization. The highest type of monitoring units is even usable as a multimedia and navigation unit with functions for mobile office and internet access. The information these units are gathering are then being sent to the internet in real time, where it is possible to view them on ANDISmonitor - the web portal of the monitoring system.
A novelty in the area of monitoring units is the ANDIStracker application. It is compatible with smartphones with Android OS and serves as a software monitoring unit, which uses GPS and internet connection of your smartphone to track its movement in real time. It is gathering data about the location, speed and driving direction and is sending them to the ANDISmonitor portal. It also contains an advanced energy management to minimize the energy consumption of the smartphone. ANDIStracker is suited for you to test the ANDISmonitor system without the need to buy and install a hardware monitoring unit. However, the application doesn´t serve as its replacement or substitute, as it has only the most basic functions and it is necessary to turn it on and off manually during every single trip. Thus, for regular usage of the ANDISmonitor system, especially for companies, we strongly recommend full-featured hardware monitoring units described thereinbefore.
ANDIStracker is available for free in the Google play shop.
Next follows the complete portfolio of monitoring units ordered by their complexity. The most affordable and basic one is the AM06-A PORTABLE. DeLuxe or DeLuxe All In One, on the other hand, represent the best we are offering and they belong to the multimedia units category.
List of monitoring units
| | |
| --- | --- |
| | Check out the overview of all the functions of all the monitoring units and choose the one best suited for your needs. |
| | Offers the option to expand or add a functionality to the monitoring units. |
| | A novelty in the area of monitoring units. It is compatible with smartphones with Android OS and serves as a software monitoring unit, which uses GPS and internet connection of your smartphone to track its movement in real time. It is gathering data about the location, speed and driving direction and is sending them to the ANDISmonitor portal. |
| | Power supply using the cigarette lighter plug significantly simplifies the installation of this monitoring unit and enables to move it between vehicles according to the actual needs. |
| | AM06-A is the basis of our portfolio with the best price/performance ratio. |
| | Expands the functions of AM06-A with the possibility to identify the driver using the iButton key and also adds an external GPS antenna. |
| | Expands the functions of AM06-A with the possibility to identify the driver using a mobile phone, the iButton key or a RFID card. The unit also offers a bluetooth module for communication with the drivers´s mobile phone or tablet. |
| | To the basic AM06-A unit it adds the possibility of driver identification using the mobile phone, iButton key or an RFID card. There is also the added ability to connect to CAN / FMS / OBD II buses. |
| | Monitoring unit with the widest range of monitoring inputs and controllable outputs, suitable also for an active vehicle security. |
| | Stands at the top of our portfolio. Adds the possibility to connect a touchscreen together with multimedia functions, mobile office functions, internet access and navigation system. |
| | Offers most of the functions of the AM04-D unit in a compact body with a touchscreen and adds the advantage of simple installation and portability between vehicles. |