Information and Communication Technologies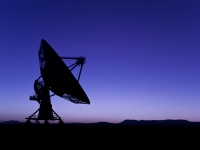 In this area, ANDIS is mainly active in the communication on the machine-machine level. On one hand, it is involved in wireless communication using the GSM technologies (CSD, GPRS, SMS), radio communication with proprietary protocols, wi-fi type networks or RFID communication. On the other hand, regarding the communication by wire, the communication using the RS232, RS485, ethernet, buses such as CAN, M-BUS, MODBUS, USB, iButton and others is being used.
Regarding the products, ANDIS is active in the development of devices and programs for collection of data, remote transfer and consecutive processing and evaluation of these data. Next the company is involved in communication and database systems and also information systems in the area of traffic and power engineering. It is also developing scalable systems with client-server architecture, web applications and portal solutions, embedded software, software for support of terrain workers, mobile applications, applications for the support of transfer and synchronization of data, GUI interfaces for software and hardware, services for data provision for third-parties, high availability solutions (24/7) or multiplatform solutions.
Projects/products:
CLIENT: Görlitz Austria GmbH
EXTREME PARAMETER: Highest Work Effectiveness
CLIENT: E.ON IT
ACS
Communication GPRS Module for Data Transfers in POS Terminals
CLIENT: ACS, later Transacty
RDS Receiver
CLIENT: Ministry of Interior of the Slovak Republic