Q-BOX Device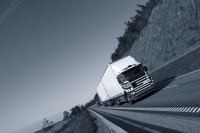 Q-BOX is an installation-free unit designed for monitoring of a flat or other areas.
Q-BOX can provide you with valuable information such as
blackout in your flat

someone broke into your cottage

temperature in your cabin is too low

and many others
Q-BOX will enable your children, ill or old relatives so that they can call for help when necessary simply by pushing a panic button. Thanks to Q-BOX, you can turn on electrical heating sooner than you get there.
You can communicate and control the device from anywhere using your mobile phone.
Detailed information
Q-BOX is monitoring area breach, electricity shutdown, temperature and others. It is also used to call for help and to remotely control electric devices. The basic function of the unit is simple securing of a stationary object using the movement sensor (PIR). It is suitable to secure objects with single access/entrance, typical example is a common flat. The unit doesn´t require any installation. After the SIM card has been inserted, the unit is then hung on an appropriate place and its power supply connected. The identification of authorized access is made using the iButton keys. The remote monitoring, controlling and recording of particular incidents is realized using the SMS messages (the SMS version) or using the web or wap application (GPRS version). Using the SMS it is possible to turn on or off also the protection itself.

The alarm SMS messages are being delivered to the selected mobile phones in these cases:
Electricity shutdown
Loss of communication with the central (GPRS version only)
Object breach
Device case breach
The unit also offers the option to protect sick or old people or children – small wireless "panic" button sends an SMS message to selected mobile phones after it has been pushed. Another function is the temperature measurement with the possibility to send its value through a SMS message. The unit also includes a remote controlled wireless electric socket, which is used to remotely control any electric device, for example an electric heater, light etc. The status messages can be sent regularly, only after incidents or upon request only.