Real Time Clock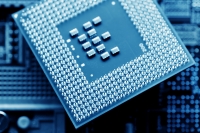 EXTREME PARAMETER: Meets Requirements for Military Grade Mechanical Durability
CLIENT: Špeciálne systémy a software, a.s.
It´s a modular system for displaying the precise time and for synchronization of servers in the information network. The device checks the precise time from the GPS and distributes it further to the connected peripherals. It´s designed for the army and is part of the official NATO armament. It is being used in the area of flight dispatching, ground forces etc.